MASATO INAGAKI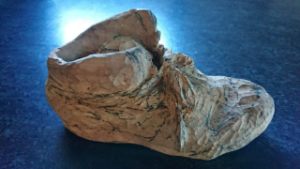 Having studied sculpture and contemporary art in college and now with more than twenty years of experience in video game production, Masato saw the opportunity to bridge the gap between art and technology. He also believed technology to be the new coloring material, in a world where new advancements have changed the landscape and have merged humans with technology to create a matrix style environment.
He is a former disciple of Katsura Funakoshi, an artist who has been included in prestigious exhibitions such as Documenta, The Venice Biennale, and the Sao Paolo Biennale. As a student, Masato involved himself in various contemporary art projects such as the work of Shigeo Toya of Contemporary Art School and Watari Museum of Contemporary Art. During the same time he had the opportunity to help the "Canon Art Lab" project, a pioneer in Japanese media art. He later engaged in the production of computer graphics for video games. In 2004 established his own studio, daisy*, a creative team evolving around interactive art works using digital technology to challenge the boundaries of reality.
Video games and 3DCG production experience are our two main strengths. As we progress through the current digital age, the boundary between art and technology becomes increasingly ambiguous. The focus is shifting towards user experience and expression, which can only be communicated through artistic interpretation. We hope to utilize the universal language of art to create pieces that are intimate and timeless. In this way, we aim to use art to deliver meaningful experiences to our users.
education
1991 – 1995

Tokyo Zokei University: BFA Sculture

1995 – 1996

Digital Hollywood: 3D Computer Graphics Diploma

2010 – 2012

Tokyo University of Science : Master Degree in Technology Management

2016 – 2018

Digital Hollywood University Graduate School : Master Degree in Digital Content Management
---
daisy*
daisy* is a creative team that develops 3DCG content and applications that challenge the limits of human-technology relationships. By integrating user behavior and expression with digital technology, we present a future where the two not only coexist, but complete each other.
Since its foundation in 2004, our studio has expanded its work from 3DCG to include physical prototypes and interactive art as well, focusing primarily in the entertainment field. Our pieces have since been showcased in several national and international museums and exhibits including the London Design Festival, Game Developers Conference in San Francisco, Milan Design Week and Karuizawa New Art Museum in Japan. While growing internationally we are continuing to widen our range of expertise, and try to follow our instincts rather than limit ourselves to a specific concept.
As a display of our technological relevancy, daisy* was selected among one of the 15 Japanese companies to be part of the Stanford University Internship Program.
exhibitions
2023

2022

2020

2019

2018

2017

2016

2015

2014
awards
2020

2019

2015
media
2022

"YAU" Talk Session (Yurakucho Art Urbanism)
Mezamashi TV (Fuji Television)

2021

the web version of "BIJUTSUTECHO" (BIJUTSU SHUPPAN-SHA)

2020

Break-zenya -Next Generation Artists- (BS Fuji)

2018

NHK Sunday Museum Art Scene (NHK)

2017

BIJUTSUTECHO January Issue (BIJUTSU SHUPPAN-SHA)
BIJUTSUTECHO August Issue (BIJUTSU SHUPPAN-SHA)

2014

Mezamashi TV (Fuji Television)